Bringing you the body you've been dreaming of. Approaching each procedure one patient at a time. Elegant, natural results that last. Elevating and enhancing your natural beauty.
Few plastic surgeons blend extensive technical knowledge with such a deep well of artistic and aesthetic sensibilities in quite the way Dr. James Anthony does. He approaches each and every procedure with an artistic eye, taking great care to utilize the most advanced technology and the most current techniques in his pursuit of your aesthetic goals. Personalization is primary for Dr. Anthony.
He works closely with each one of his patients, building personalized treatment plans and creating custom roadmaps to extraordinary results. He understands, perhaps better than most, that cosmetic and reconstructive surgeries can be transformative and life-changing. They're not decisions that most of us make lightly, which is why Dr. Anthony is careful to sit down and listen to what his patients have to say. His goal is to achieve their ideal results, no matter what.
Welcome to Dr. James Anthony Plastic Surgery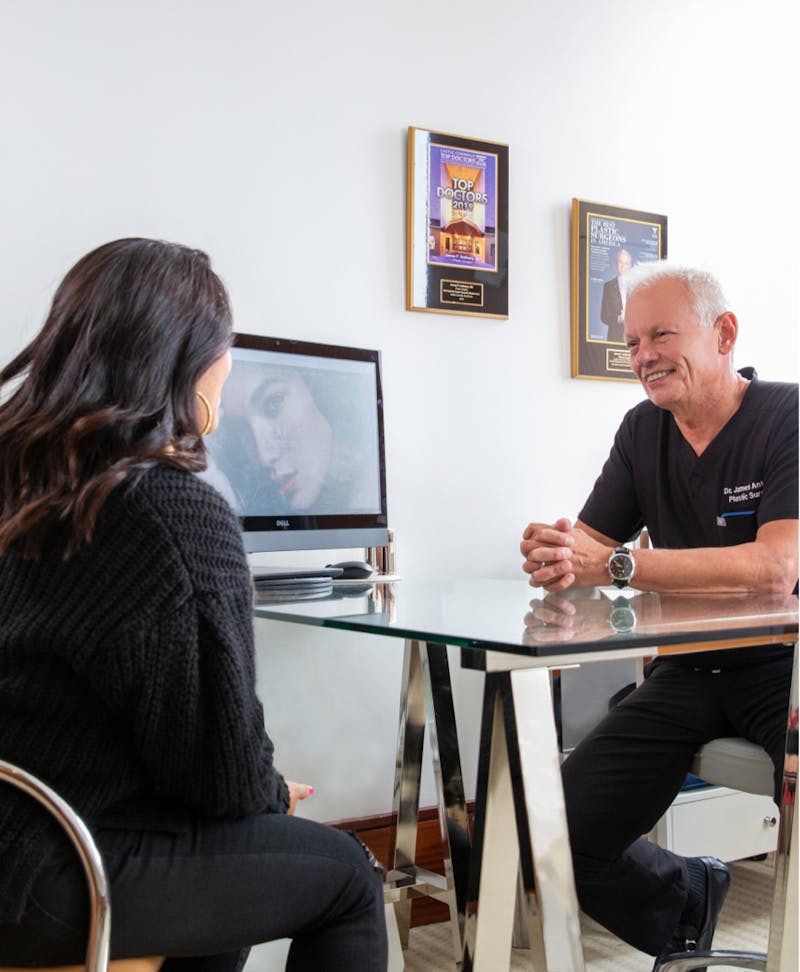 Everyone deserves to love their body.
Our facilities, located in the heart of historic San Francisco, CA, are designed to be a comfortable, private place where you can take the most important steps on your journey to your ideal self. Our highly trained and attentive staff will meet with you prior to your procedure, and Dr. Anthony will personally talk you through all of the ins and outs of your upcoming surgery.
He will be sure that you understand what to expect, and will listen closely to your personal hopes and aesthetic goals, designing a personalized treatment plan that's specifically designed to bring you the look you want. There's no room for uncertainty: Dr. Anthony will make sure your questions are answered so you feel safe, secure, and completely comfortable through every single step of your cosmetic or reconstructive procedure. From your first in-person consultation to the very last day of your recovery process, our priority is to bring you the results you want while making sure you feel safe and comfortable along the way.